SENTINEL 2.0 and SENTINEL 30 systems from the Spanish company ESCRIBANO M&E have successfully passed the SAT tests in Peru undertaken on the Peruvian Navy patrol boats PPMM 208 BAP "Río Tumbes" and PPMM 209 "Río Locumba", now in operation.
The SENTINEL 2.0 station integrates Browning 12.70 mm calibre heavy machine guns, a standard
armament and weapon for Navies. Equipped, like the SENTINEL 30, with an infrared, a day camera and a laser range finder (LRF), it allows the operator managing the integrated console inside the ship or patrol boat to locate, aim and shoot down targets both day and night.
In addition to these capabilities, automatic target tracking ensures that the weapon is automatically aimed on target using video from both cameras, resulting in immediate and lethal effectiveness. The SENTINEL 30 station can mount a 30mm cannon (MK44S Bushmaster II) adaptable to 40mm in the same system without modification. Both stations are remotely controlled by a single operator, always protected inside the boat, from a console.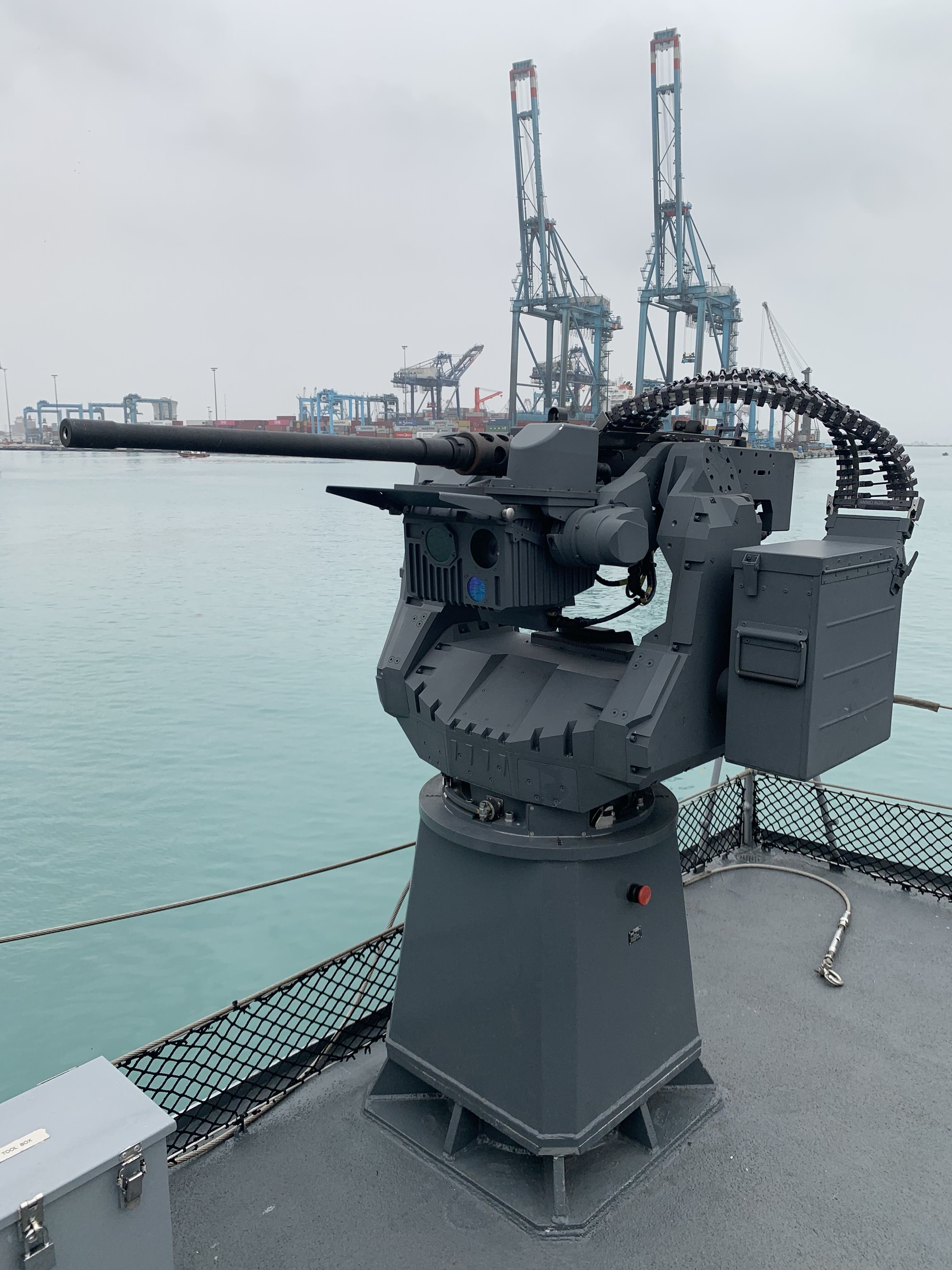 Both systems are "stand alone" solutions that can either be integrated with the combat, navigation or data system of the patrol boat or can integrate an electro-optical system for long range detection and threat tracking, as, for example, the solutions installed in the BAP UNION or in the BAP PISCO of the Peruvian Navy. In this sense, the performance and firepower of the SENTINEL RWS would be combined with a new generation of the OTEOS electro-optical system on the patrol boats, enhancing their observation capabilities and surveillance missions.
Extensive cooperation with Peru
ESCRIBANO M&E has been established in Peru for years with SIMA. This collaboration has resulted in the installation of different naval systems on ships of the Peruvian Navy, such as the river patrol boats "CLAVERO" or "CASTILLA", on the ship BAP TACNA, the sailing training ship BAP UNION and the multipurpose ship BAP PISCO, where one of the most novel and innovative systems developed by ESCRIBANO M&E was deployed, the SCAMO system (System of Control of Remote Stations by Optronic Means).
System equipped with 4 stations of 12.7mm calibre, 2 stations of 30mm calibre and a stabilised surveillance system with 360º vision (OTEOS). An integrated combat system that allows the joint management of stations and cameras and their coordination from an independent console, as well as those of each station.
Boosting the Spanish Navy with national technology
The Spanish Navy has SENTINEL 2.0 naval stations mounted on its frigates, especially on the LHD
"Juan Carlos", the Navy's flagship, where four 12.70 mm mounts are installed. Thanks to their targeting, stabilisation and tracking system, these systems can significantly increase accuracy and situational awareness, while providing target detection, tracking and shoot-down missions.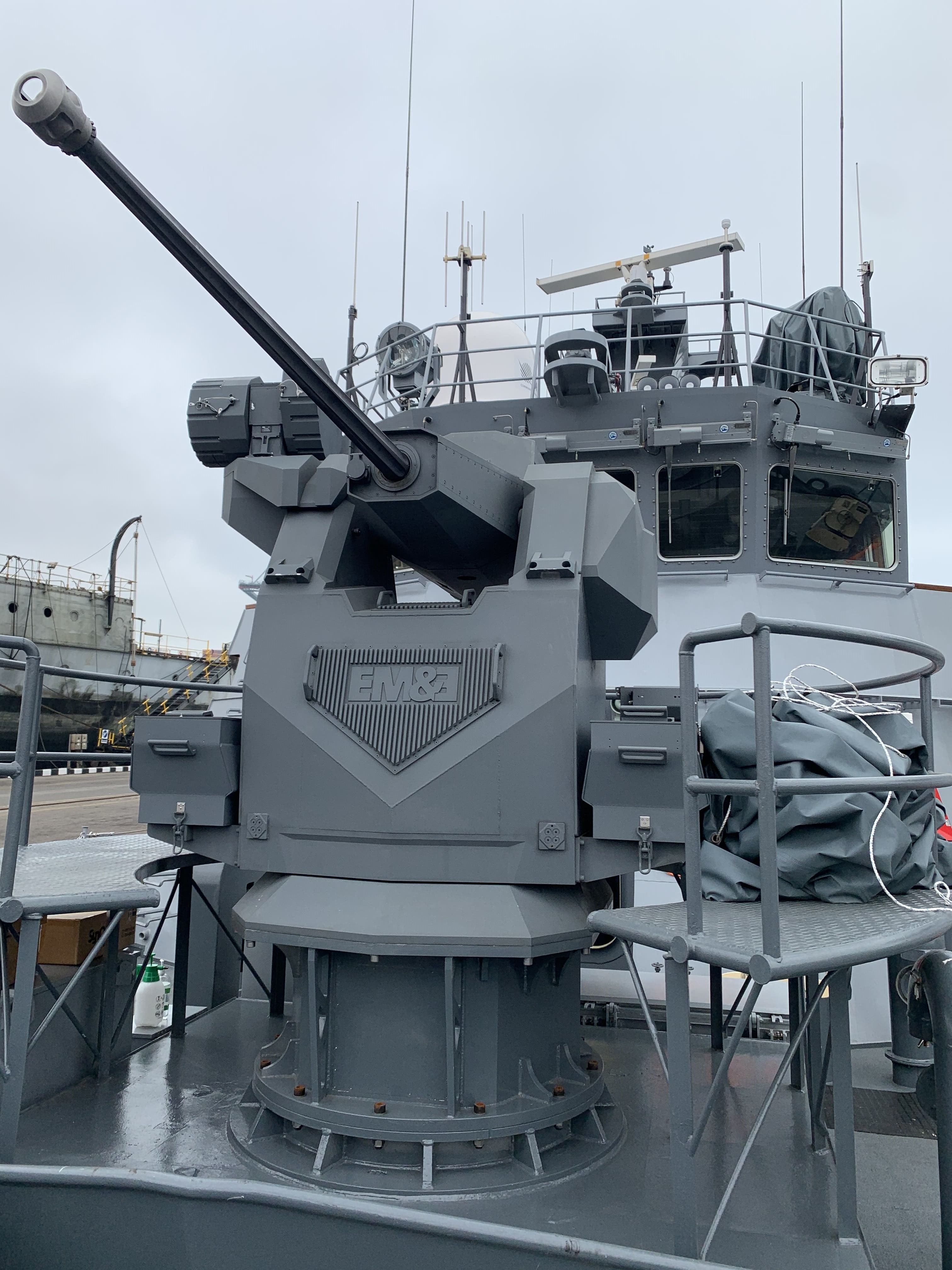 The SENTINEL 30 will provide the Serviola class patrol vessels, significantly increasing their immediate response capability at all times (day and night), with a stabilised and accurate defence system capable of delivering safe intimidating fire on deployments they conduct.
The future F110 frigates will also be equipped with ESCRIBANO's SENTINEL systems, providing the Navy with an unparalleled advantage with respect to logistical commonality and national technology and maintenance, while guaranteeing the integrity and safety of the only necessary operator of the system, who will always be protected inside.
About ESCRIBANO
ESCRIBANO has a great international presence and it is a reference in the Defence and Security sectors. By using the latest technology and investing on an excellent team of engineers and their
Next-Gen facilities, Escribano has become a worldwide leader of the Defence market.
Source ESCRIBANO M&E