Many governments have already undisclosed to the public their projects to develop all the technologies related to hypersonic flight that can ultimately lead to the introduction of hypersonic weapons in their arsenal. 
Other countries, such as Russia and United States, are in an advanced stage of development.
The recent Italian effort to hypersonic flight drawn back to 2001 when at CIRA (Centro Italiano Ricerche Aerospaziali – Italian Aerospace Research Center) of Capua, Campania was inaugurated "Scirocco", the world largest and most powerful hypersonic arc-jet facility in operation. "Scirocco" can simulate temperature between five thousand and ten thousand degrees Celsius in order to study the conditions which are exposed space vehicles re-entering the Earth's atmosphere.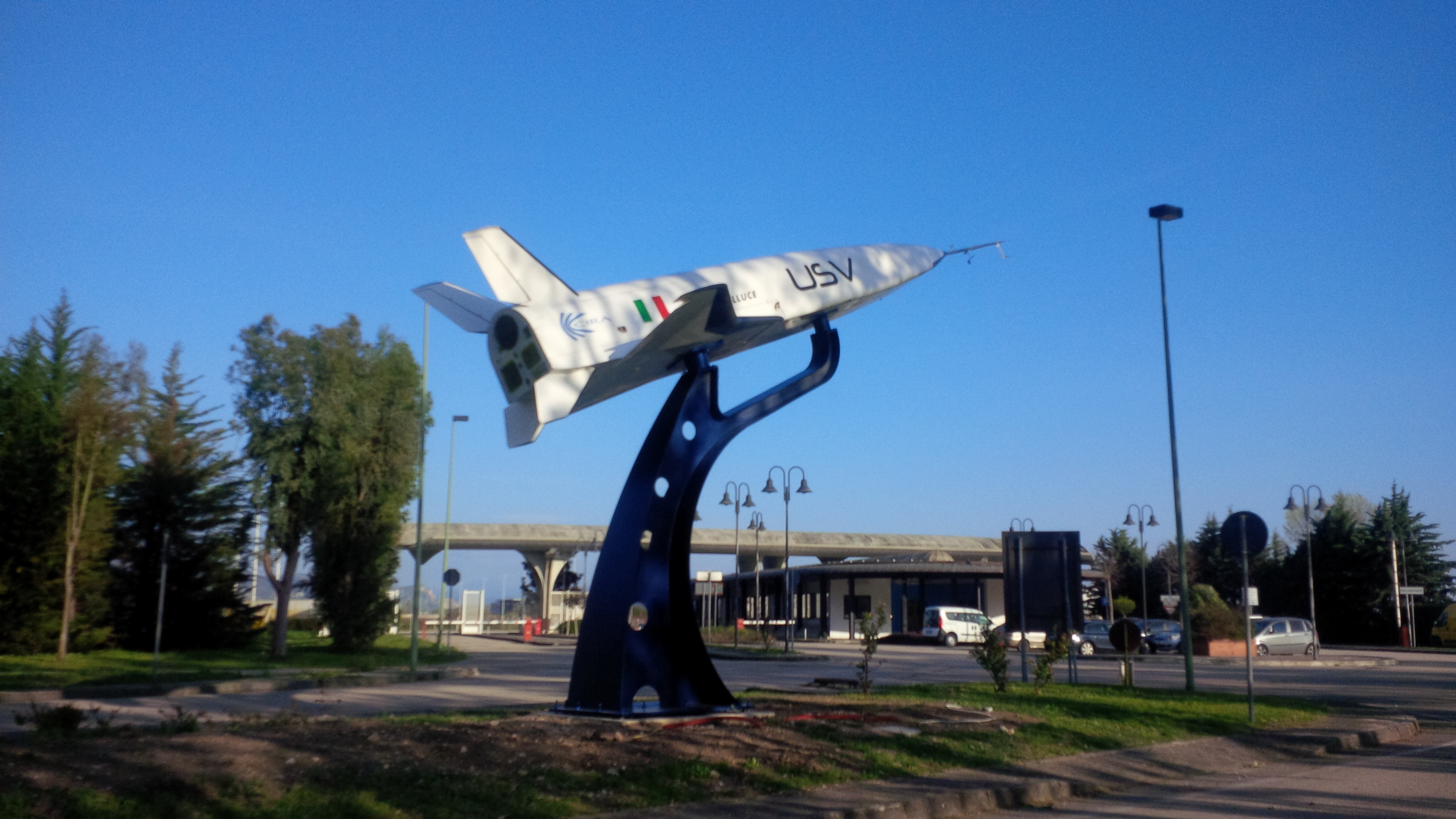 Since 1999 CIRA has involved in the national R&T program Unmanned Space Vehicle (USV) inside the PRORA (Programma Nazionale Ricerca Aerospaziale – National Aerospace Research Program) framework. The main objective of USV program was to design and manufacture two unmanned Flying Test Beds (FTB1 per atmospheric flights and FTBX for re-entry) in order to test and verify innovative materials, aerodynamic behavior, advanced guidance, navigation and control system as well as all the critical aspect of the future Reusable Launch Vehicle.
The two scheduled lunches were carried out successfully in 2007 and 2010.
Hypersonic weapons
From USV program CIRA designed a military version, Project HYTAM (Hypersonic Tactical Missile), funded by Italian Air Force.
The missile was intended to be powered by a scramjet engine capable to push the HYTAM at 7,5 Mach at an altitude of 30 km with a range of 1.000 km. This program, from what we know, never went after the design phase.
Other project
CIRA is involved in many other programs such as HYPROB (Italian program for rocket propulsion for future space applications), SHARK, High Hybrid Altitude Airship,etc.
Another important program for Italian aerospace is the Intermediate eXperimental Vehicle (IXV) program of the European Space Agency in which ASI (Agenzia Spaziale Italiana – Italian Space Agency) is the principal financial broker. On 11 February 2015 the IXV conducted its first 100-minute space flight completing its mission.
In 2012 ASI presented PRIDE (Program for Reusable In-orbit Demonstrator in Europe) to go ahead in the development of IXV and built the Space Rider, the first European reusable spacecraft (similar to American X-37).
Conclusion
The "Italian race" to hypersonic flight is mainly directed to civil market and, until now, the effort in the military sector is very limited.
The only Italian contribution in the field of advanced supersonic technology is the European missile program Meteor (with 12%).
In Italy there isn't an organization such as the American DARPA focused on defense-related research. Only in 2019 a group of senators has subscribed a bill to transform the actual "Centro interforze studi per le applicazioni militari" (CISAM) into "Centro interforze per l'innovazione e le tecnologie strategiche" (CINTES) to address all the aspects of R&D in the National Defense framework.
Italian Air Force and also Italian Navy are focused on suborbital flight programs. Micro-satellite and air-lunched satellite research projects are funded and under development.
Note
Prospettive del trasporto strategico alla luce dello sviluppo delle tecnologie di volo ipersonico e suborbitale – Prof. Ing. Sergio Chiesa, Centro Militare di Studi Strategici (CeMiSS)
Thanks to Luigi Ambruosi for the advices.